Greetings.
Worthy cause of the day:
"Help Our Economy by Helping National Parks"
.
Relevant to
Divine Misconceptions
:
Count on some countries to have no clue when it comes to freedom of religion: "KAZAKHSTAN: The court hearing which never was?", "Egypt: Christians Sent To Prison After Brutal Police Raid"

"Critics point to flaws in pope's governing style": Homing in on why the Richard Williamson debacle is occurring. So far, no sign of Pope Benedict XVI getting around to excommunicating Williamson afresh.

More self-promotion: 2009 Darwin Week in Charleston | February 08-15. I have done the research. You may be surprised at the length of some relevant lists I have drawn up. Ben Stein is in big trouble.

Today's news and commentary:
Today's weird thing is the cartoon
"Security".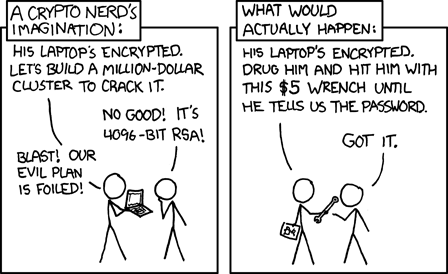 Enjoy and share the weirdness.
Aaron