Greetings.
Jewish date: 9 'Iyyar 5769.
Today's holidays: Day 24 of the 'Omer, Fourth Sunday of Easter.
Today's quasi-holidays: World Press Freedom Day, National Two Different Colored Shoes Day.
Worthy cause of the day:
"Tell Congress to stop coal companies from using mountain streams as waste dumps."
Relevant to
Divine Misconceptions
:
Today's news and commentary:
Today's weird thing is
"Packages"
.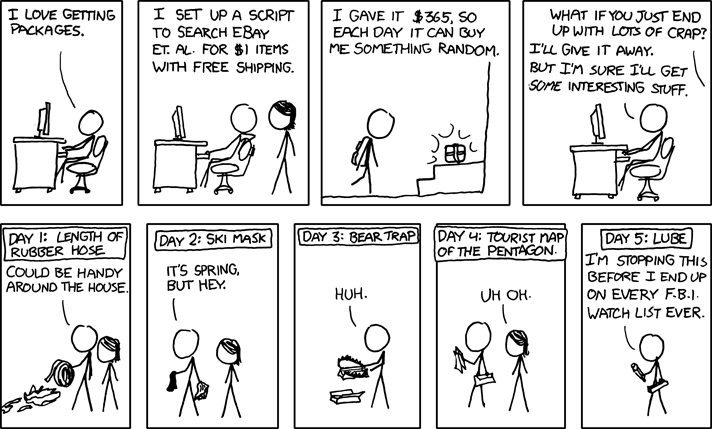 Enjoy and share the weirdness.
Aaron